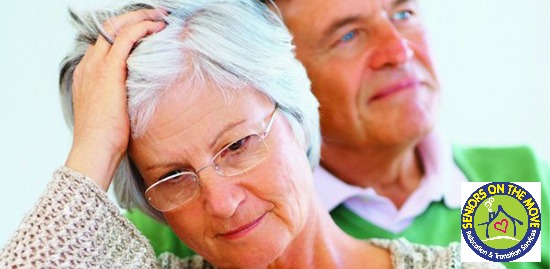 Want or need to move… but feeling overhelmed?
Do your parents need to move…. But you are feeling overhelmed?
For thousands of people, moving to smaller or even larger quarters is "out there," —- some time in the future. "I'm not ready yet," is what most of us say. What we really mean is "I can't stand the thought of getting ready to move and sorting through all my stuff." Belongings that once brought us pleasure now seem like a burden, extra weight we would rather not have. Sorting through a lifetime of accumulations and deciding what to part with is hard. If you're feeling stuck, you're not alone.
Seniors on the Move can help!
Think of moving as losing 100 lbs, at first, it seems an impossible task. The only way to lose 100 lbs is to lose one lb 100 times. There simply aren't any shortcuts, but there are techniques that work and experts who can help.
Each job begins with an in-depth consultation where we discuss your needs and concerns.
Contact us to schedule a free,
no-obligation home visit.
905-933-0730
We break complex tasks into smaller chunks, so you feel less overwhelmed and more in control.
Together, we develop a plan that fits your needs. Then we provide guidance, structure and hands-on help to make sure the plan gets done. We stay with you every step of the way, if you'd like us to.